The7 allows to use Font Awesome , as well as Fontello icons (fig. 1) :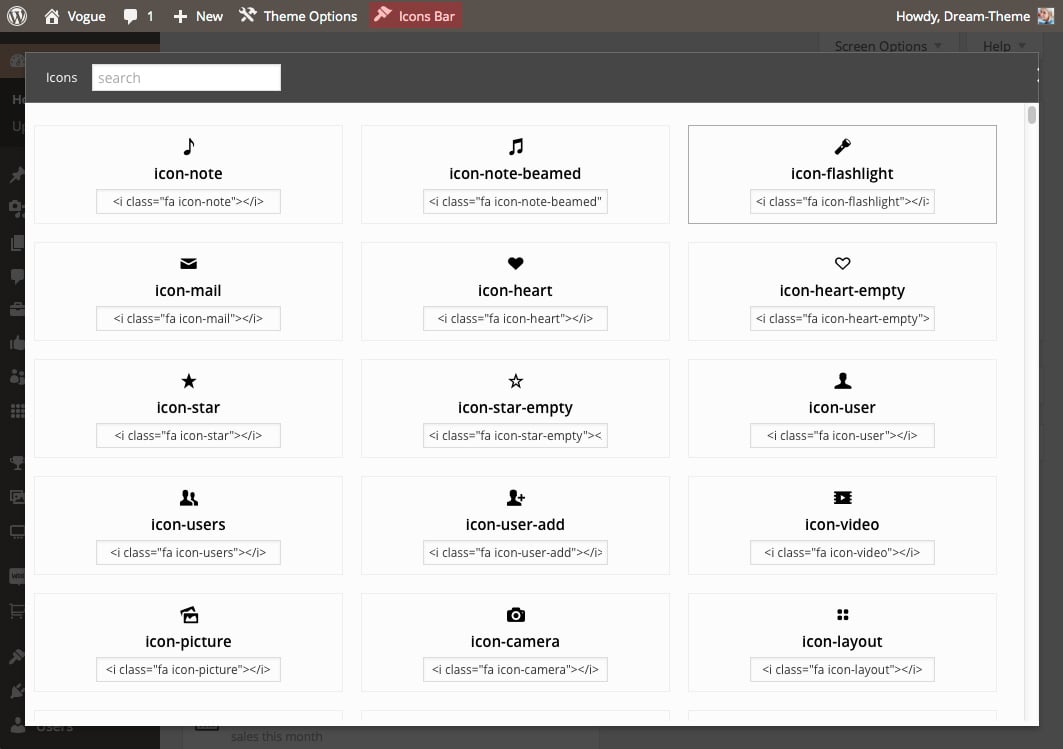 Fig. 1. Icons Bar.
Note: For Fontello icons, please make sure you have enabled Icons bar from The7 > My The7
You simply need to copy the code (e.g. <i class="fa fa-smile-o"></i>) and paste it into corresponding field in a menu item (fig. 2.1) or a benefit adding/editing screen (fig. 2.2).
You can upload custom made fontello.com Icon Font through FTP to "wp-content/themes/dt-the7/fonts/fontello" folder, replacing the current ones.
Important: replacing font files directly on parent theme will overwrite on theme updates, please follow this approach to load it from your child theme.